This DLC contains one Legendary Hunter (The Turncoat), two Legendary weapons (Dolch 96 pair Crossfire & Ambush), and one Legendary Ammo Box (Red Cask).
The sun sets slow westward, blanketing the sky red and drawing the shadows out long on the meridian. Where the land hollows and dries, where undergrowth turns to scrub and dust, linger and traipse the remnants of bloodshed. There are those broken by engines of war and industry in the East, turned to something not quite resembling the human that once was. Faulty mechanisms still ticking, without purpose, working away at redundant tasks.
The Turncoat
Wim Jansen went West to bleed the land dry, but in the end was victim to the frontier's relentless brutality. Falsely labeled a turncoat after his regiment's ambush, he wears the title proudly now, captivated by the meridian of blood, mind set only on violence and revenge.
Crossfire & Ambush
Washed down the gulch in a bracken flash flood, the only weapons The Turncoat could find were a pair of Dolch 96s. Naming them Crossfire and Ambush, they accompanied him ever since, adorned with mementos of his fallen friends.
Red Cask
After The Massacre at Red Cask Gulch, The Turncoat carried his few remaining possessions in an old Ammo Box he found there. Now used for ammunition again, its name remains testament to that bloody past, vehicle for that dearly sought revenge.
[US]Hunt: Showdown - Meridian Turncoat
Tax included. Discount code will be applied or can be added at checkout.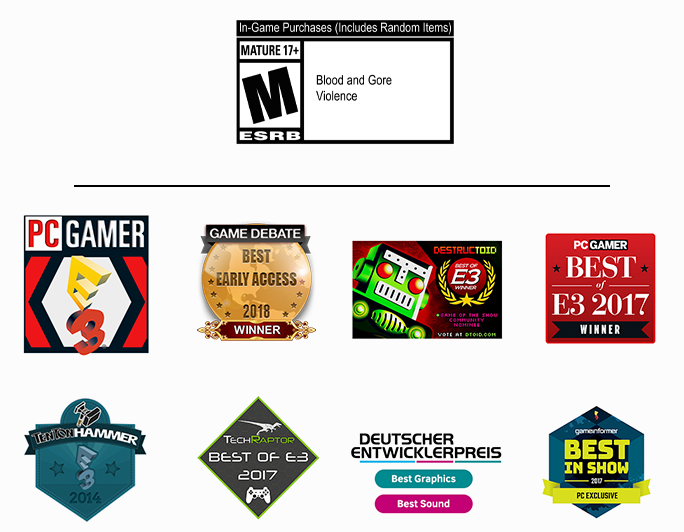 Secure payment

Instant delivery for keys

30-day money back guarantee for unused keys