This DLC contains one Legendary Hunter, two Legendary Weapons, and one Legendary consumable:
- Hayalî (Legendary Hunter)
- Karagöz (Legendary Springfield 1866)
- Hacivat (Legendary Scottfield Model 3 Swift)
- Lamba (Legendary Alert Trip Mine)
Hayalî
Hayalî can be persuaded, on occasion, to spin stories out of light and darkness. These plays feature two men of opposing temperaments: one canny and the other haughty. Hayalî is a master of opposing forces, hunting by enchanting then punishing, puppeteering his foes to their final act.
Karagöz
Karagöz, Hayalî's Sprinfield 1866, carries out his will in the most direct manner: the impulse to deliver death is manifested immediately in a bright flash, giving range to his darkest desires.
Hacivat
Hacivat, Hayalî's Scottfield Model 3 Swift, serves him with decorum. A good friend for when level-headedness is required. For times when killing must be done quickly but with elegance, personally but with sophistication.
Lamba
Lamba, Hayalî's Alert Trip Mine, is made from his uncle's gas lamp that first enchanted him as a child, making joy from shadow. The treasured heirloom was smashed, and Hayalî pieced it into a crude weapon, a story akin to his own.
In the waning night, when shadows dance in firelight, if the dark is devoid of leering eyes, the Shadow Puppeteer can be convinced to do his show. Out comes a threadbare cloth, and the witty Karagöz and haughty Hacivat are introduced. Although Hayalî's translation from Turkish is not quite perfect, even the most solemn Hunter can be made to laugh or cry at the jostling between Karagöz and Hacivat.
Hayalî's life is veiled in tales and riddles—consequences of a mind split in two. Some details are agreed upon. He had once been something of a heroic soldier, apparently known to the Ottoman Sultan himself. Days spent campaigning; nights spent keeping spirits high with his father's shadow plays. Something happened that caused him to flee to America. There, he turned away from bloodshed and tried to make his living by joining travelling shows, despoiled carnivals, and dreaded circuses. This was either not enough, or all too much, and soon he found himself again hunting in the shadows, directing his quarry to its death.
If Hayalî's plays run too long, they become something else altogether in the space between light and darkness. Karagöz and Hacivat's janky movements become fluid, their speech projects as if they had lungs, their bodies take on depth, and the threadbare cloth breathes with life.
Only then will Karagöz and Hacivat tell a story unheard of in their homeland. The two friends, now something more, suffer misfortune: Hacivat is confined to a cage, either a dark cell or ornate room of the Kafes. Karagöz hatches a plan. The two stage a bloody fight, and both faces are mauled beyond recognition. Making amends, they bandage their wounds, and one leaves confinement while the other stays. Both depart saying Karagöz's familiar words: May my transgressions be forgiven.
[US] Hunt: Showdown - When Shadows Dance
Tax included. Discount code will be applied or can be added at checkout.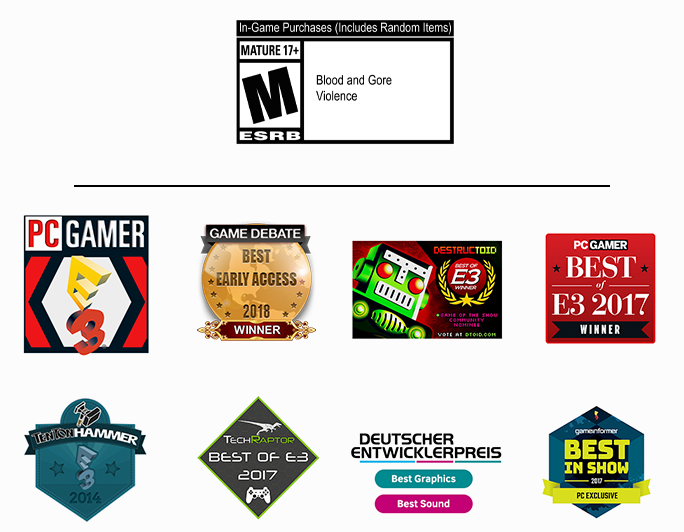 Secure payment

Instant delivery for keys

30-day money back guarantee for unused keys